Company history
of UNION SPECIAL GmbH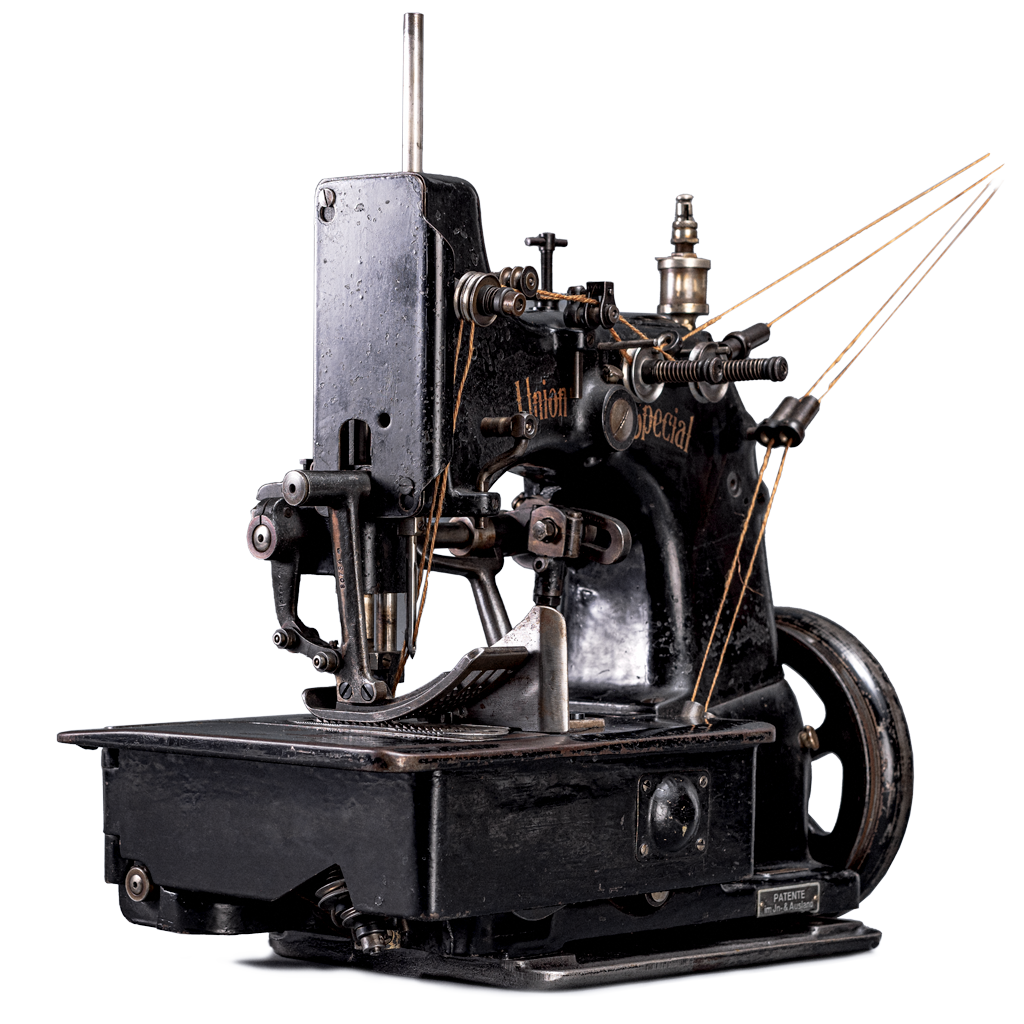 In 1901, 20 years after the founding of the UNION SPECIAL Corporation in Chicago, UNION SPECIAL Maschinenfabrik GmbH was established as one of the first European subsidiaries of an American company in Europe. In order to meet the demands of the rapidly growing market, the plant was built in 1921 in Stuttgart's Schwabstrasse and expanded in 1963 to include a production facility in Hemmingen (Ludwigsburg County).
The great importance of a sales and service network close to the customer was recognized very early at UNION SPECIAL. As early as 1930, there were representatives in most of the neighboring European countries. Today, UNION SPECIAL has a worldwide network of representatives and customer service.
In 1988, UNION SPECIAL was integrated into JUKI Corporation Tokyo. This resulted in an ideal complement to both programs. The joint company was thus the largest supplier of industrial sewing machines with the widest range on the world market.
In 1993, the entire production was concentrated in the American parent company in Huntley / Illinois (USA). UNION SPECIAL GmbH was relocated from Stuttgart to Möglingen (Ludwigsburg district) and restructured as a sales organization. The so-called "European Distribution Center" (EDC) with the sales areas Western and Eastern Europe, Middle East, Africa and for the bag machines also India was created.
After relocation of the production to the USA, the production of special parts remained, which are mostly produced or modified according to the special requests of our customers.
In 1999 UNION SPECIAL GmbH separated from the JUKI Corporation and became an independent German GmbH.
We purchase the basic machines from Union Special LLC in Huntley (USA) and sell them in their original condition or modify and supplement them according to customer requirements.
From a producer of industrial sewing machines, UNION SPECIAL Ltd. has changed more into a sales-oriented service provider in recent years. The sales departments represent the heart of the company and all our activities are based on the needs of the markets.
Furthermore, we specialize in solutions of the most diverse sewing problems with the ability to always respond to the customer and take into account his individual wishes.
In the last few years there has been a significant decrease in sales of textile machines. UNION SPECIAL Ltd. has successfully countered this trend by expanding its sales network in the field of special machines (bag sewing machines, bag closing machines, machines for sewing carpets and geotextiles). In addition, the new markets in the Far East are now being serviced.
In the field of bag sewing and bag closing machines, UNION SPECIAL GmbH is the world market leader.